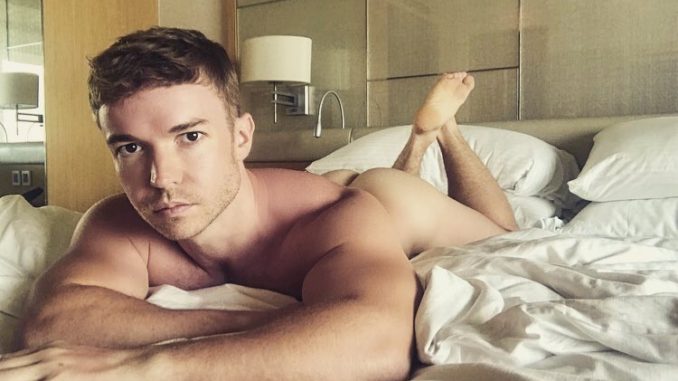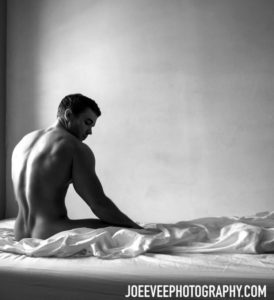 Gabriel, welcome to our new #TheLegendsOfPorn interview series, so firstly how are you doing and how is life treating you at the moment?
This year has been an interesting one so far … a lot going on. I'm taking some time at home in London right now, focusing on my fan sites and spending some time with my friends and family here. I have been travelling so much for such a long time. I need to readjust a little.
Griffin Barrows arrives later today for a month in Europe. I'm looking forward to spending some time, just the two of us, and making lots of hot content together.
When we first spoke you mentioned that you use to be a professional dancer and have appeared in some West End productions. What productions would we have seen you in?
I appeared as a dancer in a number of Operas with both the Royal Opera and Glyndebourne Festival Opera, worked with a dance company that mainly performed in Japan, appeared in musicals and music videos. Fans have sometimes spotted me dancing in a Razorlight music video. I think my favourite production was Rufus Norris and Javier De Fruto's production of Cabaret. As a child I worked with Birmingham Royal Ballet and the Royal Shakespear Company. I left the industry partially due to injury and partially because I felt it was time to move on.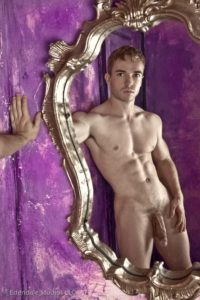 Having worked in the porn industry since, is it 2010? What are some of the biggest changes you have seen in this industry?
I can neither confirm or deny that date LOL. I'll just say I've been in the industry longer than most. I've certainly seen scene rates drop vastly in my career, and the overall impact that piracy has had on the industry; however, I think piracy has often been blamed for failure when the reality can be poor management and inability to evolve with trends and technology.
You took a break from the industry. What did you do, and what made you come back?
I've come in and out of the industry over the years. Most recently I did a degree in Interior Design, not that I've done much with it, other than decorate my own home … Men.com approached me after I finished and I didn't think I was quite finished with this chapter.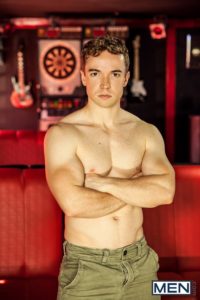 Over the years you have worked with many studios. Who have been your favourite to work with and why?
I've been fortunate enough to work with some amazing studios. It's the individuals on the production side that really make it for me. I've worked with Nick Fox since my Randy Blue days, to Falcon and Hot House. We've built up the most amazing working relationship. Kent Taylor always brought out the best in me; his photography is inspiring. A lot has changed in recent years at Falcon group, and they are no longer in the industry.
Josep at Altersin/Men.com is always a joy to work with and looks after me. I always enjoy the large parody productions that he creates.
Since becoming increasingly active with fan content it's becoming clear that studios are less enthusiastic to work with me. And I'm not the only model who's noticed this.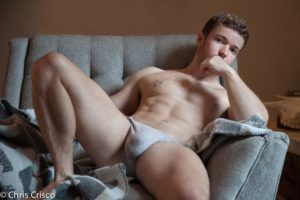 You are very active on OnlyFans and JustForFans (and I have to say you do produce some of the highest quality amateur video's I've seen), how are you finding these new platforms for both fans and porn actors?
Thank you. I'm incredibly grateful to OnlyFans. It's empowering models and allowing them to make a serious income. You no longer have to be an exclusive to achieve real success in the industry or fit that precise studio mould. There's room for so much more diversity. The independence makes me a lot happier as I find the casting process extremely frustrating.
That being said many models seem to expect it to be a blank cheque for doing almost no work. It's not. You need to invest the time and put a lot of work in. It's a job and needs to be approached as such.
It's been refreshing to push myself in other directions with editing and marketing. I have the opportunity to be a lot more creative now. I still haven't totally settled on my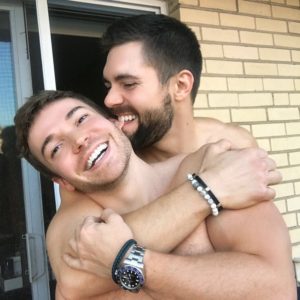 videography style. I try to draw from other models who are creating great content but not totally copy them – create an original product.
Is there a favourite person/s that you like to shoot with?
Now that would be telling … I can't wait to start shooting with Griffin again. I think our chemistry is evident on camera.
Is there a favourite video (mine would have to be the one with Rocco and the sling ?) that you have shot?
I love my scenes with Rocco, I really enjoying the juxtaposition of our looks. And I obviously love taking that dick! One of my other favourites is a scene with Tyler Roberts. My subscribers seem to respond well when my scene partners are a lot bigger than me. You can't get much bigger than Tyler …
Have you ever thought about becoming a porn director?
I'd love to; however, the industry is evolving really rapidly right now. I'd rather let it settle before moving over to directing.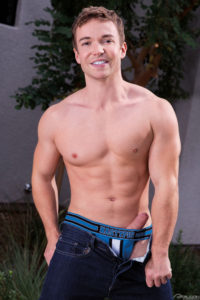 What is life for Gabriel post porn?
I'll let you know when I have half a clue. I hope I have a good few years left in me yet.
Well, Gabriel just want to say thanks again for being part of #TheLegendsOfPorn and I look forward to chatting to you again soon. Any final message to your fans?
I'm really grateful to all my fans for their continued support and for coming on this journey with me. I put a lot into both my studio and fan content. It's really rewarding to know you guys enjoy my work.
Check out all things Gabriel here ??