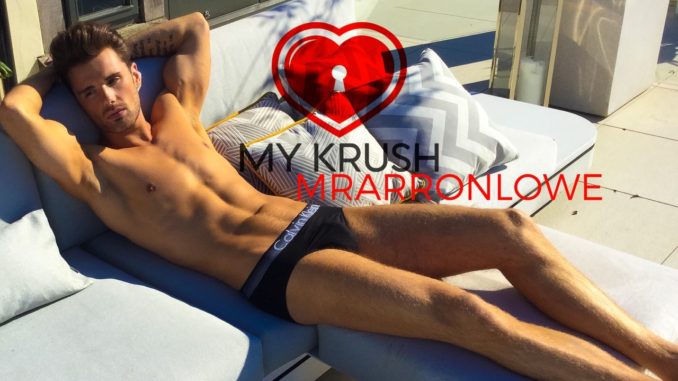 My Krush is a new adult content creator site that has taken the online world by surprise, seemingly coming from nowhere but looking to surpass the competition with their quality vision and dedication to the sex work industry and community.
Today we chat with the former MMA Fighter, Fashion Model and Big Brother housemate Arron Lowe, an Adult Content creator himself and one of the creators behind My Krush about this exciting new platform, why it was created, how it differs from other sites and so much more …
Hi Arron, firstly how are you and how is lockdown life currently treating you?
I'm doing amazing, thanks! I'm a super positive person and, although lockdown has been different because I love to travel, it's allowed me to work hard on business. Plus, it's been kind of nice to live a more simple life at home.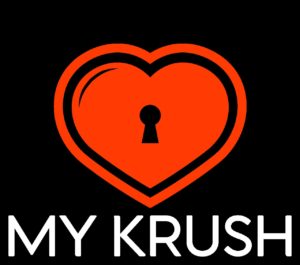 We are here to talk about the exciting new adult content creator site My Krush, so what can you tell us about it?
Imagine Instagram and Patreon had a baby that grew up watching porn, hahaha, meet My Krush!
My Krush is the hottest new social media/adult platform for you to enjoy talking, watching and wanking to your favourite influencers/celebrities/models/pornstars and adult content creators whether they're a guy, girl, couple or trans.
I could reel off all the awesome features My Krush offers, but there's just too many, so I'll just get to what everyone wants to know, money. We pay creators 90% of subscriptions and 100% of all creator cash earned on videos, tips, DMs, live shows etc.
As well as offering the highest payout out of all adult platforms/fan sites on the market, we have the best referral program too. We give a lifetime 5% commission on each referred creator and 10% for each fan referred, making us the only site that pays you for bringing your fans over!
So, if one of your fans spends cash on other hotties, you earn 10%! We simply krush the competition when it comes to creator payouts and referral rates! Commission is paid from My Krush's profits, not the creators income.
Why did you decide to create My Krush?
I was previously a creator for three years on the most well-known fan site, but it constantly had issues such as poor video playback, payment problems and dreadful customer service. It also went down several times a year with no warning, sometimes for days at a time which lost me income and was bad for fans who had purchased subscriptions. They also offered their creators a 'lifetime' unlimited income referral scheme but recently decided to go back on their lifetime terms and end all referral schemes  after just one year and cap the income limit, which was unethical and dishonest. Despite making over 95% of their profit from adult workers, they never promote or mention them and instead pretend their site is wholesome and full of magicians, fitness trainers and celebrities! This could lead people to assume they are ashamed of adult workers. Let's face it, they would have no business without adult workers!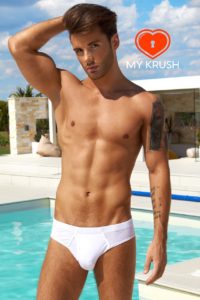 Anyway, all of these issues pushed me to create my own fan site. However, I decided to do it better by offering creators higher payout rates, a genuine lifetime referral scheme and give them a better platform that offers many other ways to make money such as 1-on-1 video calling and the option to have several subscription tiers. Our customer support is also efficient and reliable, and My Krush is also 100% proud and supportive of it's adult workers and helps promote them within the press/media and on My Krush's social media, etc.
What makes My Krush different to some of the other fan sites out there?
We truly care and want to put the power back in the creator's hands. No more promises without delivering and honouring them, no more silly contracts just to get a t-shirt and be invited to a party. No more paying high percentage of your hard-earned income when it's your body and vulnerability online.
My Krush is the only site built by real creators for creators. We do not advertise our business as just another pay wall fan site – My Krush is better, unique and fresh. We are effectively the adult worker's social media and all fans can enjoy many new ways to engage with their favourite creators. Fans don't even need to subscribe monthly if they don't want to!
So who can join My Krush?
Everyone can join – male, female, trans, couple, straight, gay, bi etc – the entire LGBTQ+ community is welcome and everyone is respected, embraced and celebrated. Whether a fan or creator, it's completely free to join, just head to My Krush and click "Creators Sign Up" or "Fan Sign Up".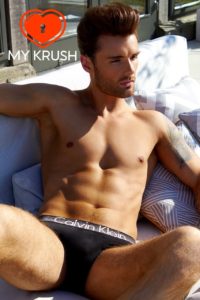 As a 'content creator' what is the benefit of joining My Krush?
The highest payout rates are a great selling point, but others are joining a community that genuinely helps each other. You also get given followers/fans when you join before you've started promoting on your social media yourself. My Krush offers a creator discovery wall, 1-on-1 pay-per-minute video chat, live broadcast shows, pay-per-minute voice calls, lockable wall posts, a free wall like Instagram, multiple subscription tiers and paid DMs/sexting. The list goes on! There are many ways to make money and it's a fun site to make money on too.
As a 'fan' what is the benefit of signing up to My Krush?
It's free to join and you get bonuses to spend on the site when you get verified, plus extra bonuses the more you buy/spend. Fans don't have to instantly gamble with their money and pay to get through a pay wall to access a creator's content only to find they may not like their content. Fans can follow creators' free walls, which contain a mixture of free sexy photos and video clips, plus short locked pay-to-view posts that are super-cheap.
These cheap posts give fans a taster of the creators, without having to commit to a monthly subscription. Fans can even DM creators direct, call them for a 1-on-1 video/voice chat and request a one-off pay-to-view video if they want to see more! If they decide they really like the creator after that, they can either subscribe to their monthly subscription tiers or continue buying pay-as-you-go unlockable content, it's totally up to them!
My Krush also offers fans a discovery section where they can search for more creators, so no need to scroll through social media to find creators you like. Many of our creators offer multiple subscription tiers (like Patreon) that cater for different fetishes and budgets. If you subscribe to the most-expensive tier, you'll get access to all tiers below giving you more bang for your buck, literally, haha.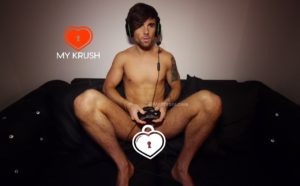 So what else can we expect from My Krush?
We are confident My Krush will eventually become a market leader in fan sites – we think outside of the box and move with the modern times, constantly innovating and developing. We are bringing even more amazing features and prize winning competitions to the site this year, but they're top secret for now!
Finally, what advice do you have for anyone wanting to step into the online adult content creator world?
First of all, join My Krush because you keep more of your income and we genuinely care about you! Other than that, as an adult creator, you must be prepared to work hard, engage with your fans, actively promote your profile and spend time creating good content. Keep content fresh, try different costumes, storylines and themes etc. Interact with your fans and get to know them, so you can offer them content that you know will float their boat and make them happy.
This line of work offers freedom – it allows you to be your own boss, work the hours you choose, from any location. You also keep control of your own content if you sell it yourself on a platform such as My Krush.
If you work hard and hustle, this job can be amazing and definitely better your life, you can even build your own network of creators to collaborate with and fly around the world together shooting in luxury villas and yachts like my friends and I do! Some top adult creators are earning between 40k-80k per month, so it's no surprise more people are enticed by this line of work.
********
So make sure you join My Krush today and be part of this exciting new innovative platform. Its time to get Krushing!
Sign up to My Krush (it's FREE to join):
Join as a CREATOR – CLICK
Join as a FAN – CLICK 
Make sure you follow and check out our My Krush page where we are highlighting all the HOT pages you should be following – CLICK
To see more from Arron Lowe: