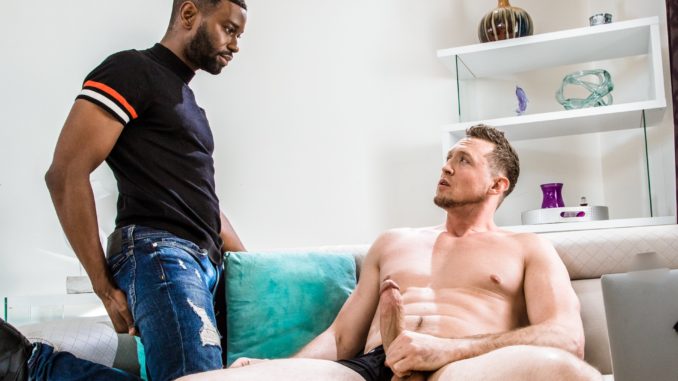 Out now at Noir Male:
We Do Everything Together with Pierce Paris and Taye Scott
Watch Trailer:
Out now at Noir Male:
Pierce Paris is addicted to watching porn on his computer and he doesn't care who knows it. He is very proud of his huge massive cock. His best friend and roommate Taye Scott walks in on Pierce doing his thing. Instead of freaking out he joins Pierce for a one on one jack off session that turns into hot ass eating deep throating and Taye getting his perfect round ass fucked big time by Pierce's huge cock.
Out now at Noir Male: