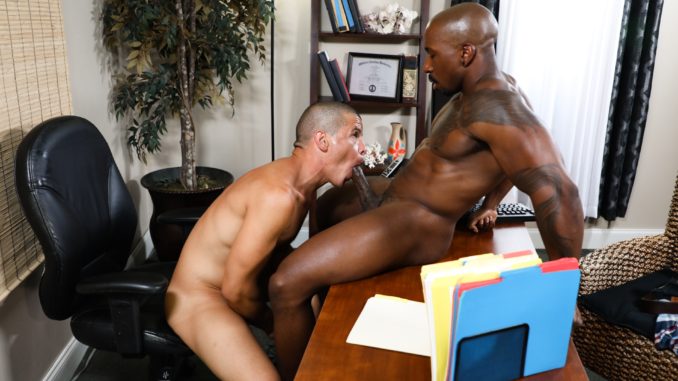 Out now at Men over 30: (get 50% off first month – PROMO CODE: crushes50)
Step It Up with Adrian Cortez and Max Konnor
Watch trailer:
Click to join: Men over 30
(get 50% off first month – PROMO CODE: crushes50)
Max is sitting at his desk and telling Adrian that he needs to step it up at work. He has heard his work is slacking and unless he steps it up, he will have to take further corrective action. Adrian is shocked, but willing to do anything to keep his job. Max stands up revealing a large bulge in his pants and this excites Adrian. Max pulls out his huge cock and Adrian starts sucking him from across the desk. Max then sits on top of the desk as Adrian comes around and continues to suck his cock and deep throat it. Max then bends Adrian over the desk and rims his ass. Once Adrian Cortez is nice and wet, Max Konnor drives his cock deep inside Adrian's eager ass. He fucks him raw and hard for a while doggy style bent over his desk. He then flips him on his back and fucks him so deep and hard that Adrian Cortez shoots his load onto himself. Max pulls out and shoots his cum all over Adrian's hole and then fucks him a little more.
Click to join: Men over 30
(get 50% off first month – PROMO CODE: crushes50)