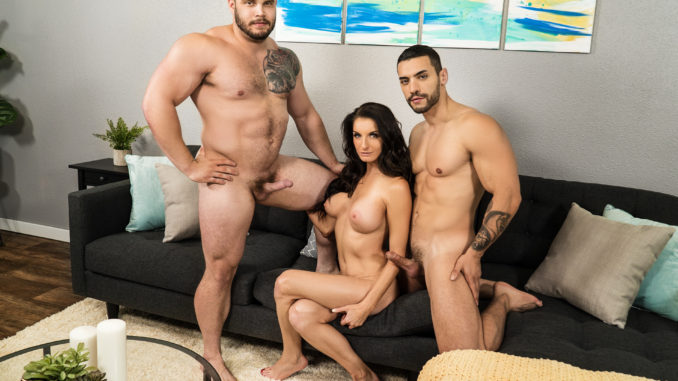 Out now at MEN.com
(click link to join now and get a lifetime price of $17.95 p/m)
The Challenge with Arad Winwin, Daxx Carter and Silvia Saige
Watch trailer:
Click to join: MEN.com
(click link to join now and get a lifetime price of $17.95 p/m)
Beefy stud Daxx Carter and brunette bombshell Silvia Saige are taking bets on who could suck and tease chiseled, exotic Arad Winwinís thick cock the best! The tattooed hunk is more than happy to have his dick sucked and slobbered on as they each take turns deep throating his cock. Heís even more excited to fuck their tight holes so he can decide who the best fuck is! He starts off by pounding Silviaís wet pussy until Daxx props his ass up doggy style to get rammed and soon, a hot threesome ensues.
Click to join: MEN.com
(click link to join now and get a lifetime price of $17.95 p/m)