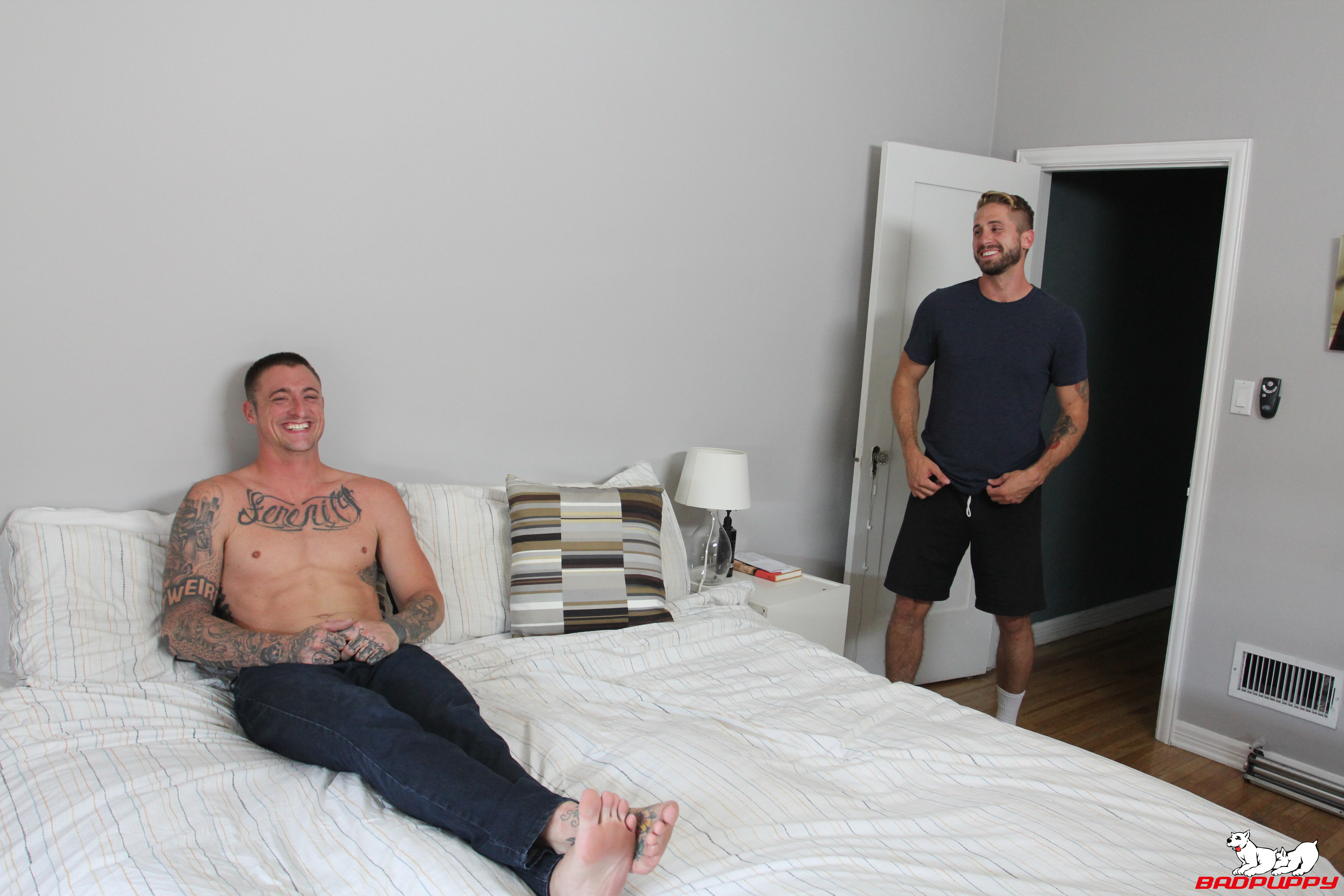 Out now at BadPuppy:
Dane and Wesley
Watch Trailer:
Click to join: BadPuppy:
Dane Stewart and Wesley Woods see each other all the time at the gym and as you'll see from the beginning of the video these two hot studs could not wait to pair up. From the moment the video started I was captured by the upbeat attitude of both guys and their smiles are both stunning. Wesley enters the room and literally pounces on Dane, who is lying on the bed in only a pair of jeans. He soon notices that Dane's got quite the bulge growing in those jeans. He loosens Dane's jeans and Dane's rock-hard cock pops out the top. A very eager Wesley scoops up Dane's thick, long cock, swallows it and works every inch of it down his throat. Dane soon has Wesley out of his clothes and heads straight for his dick. I could not help but notice the precum dripping from Dane's cock as he's sucking on Wesley's. Dane pulls Wesley back on the bed, bends him over and buries his tongue deep into his ass. Let's just say that Wesley gets the rim-job of rim-jobs and it's not long before his hole is primed and ready for some action. Dane stands up and slides his thick piece of meat deep into Wesley's tight asshole. The ass-pounding begins and Wesley's eyes roll back in his head. Wesley pulls Dane onto the bed and he sits down on Dane's cock. Dane starts power-fucking from the bottom leaving Wesley moaning louder. Wesley winds up on his back, one leg over Dane's shoulder and Dane fucking harder as Wesley squirts his load of cum all over himself. Dane starts pounding harder, pulls out as he is ready to bust his nut and coats Wesley's balls, cock and chest in his love juice.
Click to join: BadPuppy: