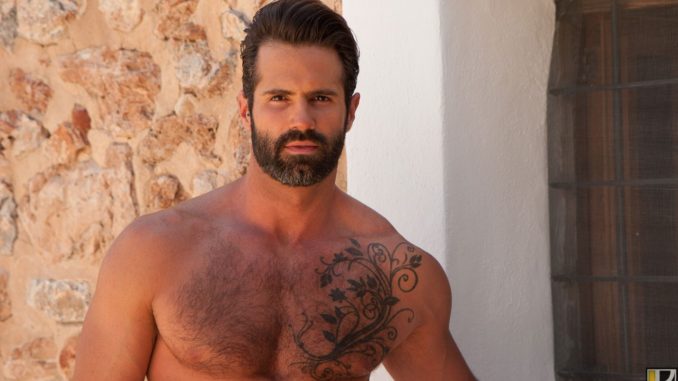 The Legends Of Porn interview series is back and joining us for our first interview of 2019 is the gorgeous Spanish porn actor – Dani Robles.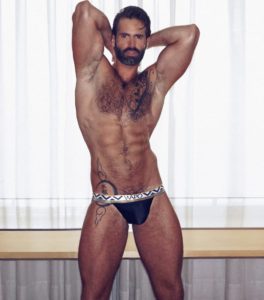 Hi Dani, How was your 2018 and what were your highlights?
My 2018 has been a very good year professionally. I've filmed a lot for Menatplay, I went back to shoot with Lucas Entertainment in Barcelona, I've been doing live shows in Italy, Israel, Portugal and Spain, TV interviews and best of all, I won the 'Best European newcomer' at the 2018 Prowler awards in London. Something I didn't expect to win but it gave me a lot of joy.
How did you celebrate New Year?
I spent the end of the year having dinner with family and then I went out with my best friends to celebrate.
So let's go back to the beginning, what were you doing before you started working in this industry?
Before I started working in the porn industry, I was working as a Travel Agent for two years. After that I started working at Malaga Port for Royal Caribbean and Pullmantur at the cruises terminal. I was there for eight years. Plus I was working at night parties at the same time.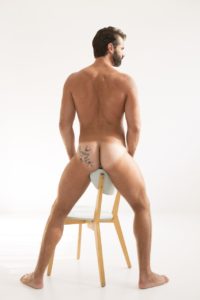 What was it that made you want to join this industry? How did you get your start?
Years ago I had a couple who use to watch so much pornography, when I was watching movies with they, I thought, 'these actor's don't look real, I could do it better'. Thats how the idea came about.
I spent a lot of time thinking about it. Once I was clear I told my best friend that I wanted to do it. It was him who put me in contact with Menatplay. Menatplay contacted me and explained to me clearly the way they work and the risks, I could have problems in a normal job or find it hard to find a partner.
Before working in porn did you have a 'porn crush' and has this changed since you started working in porn?
If I'm honest I didn't use to watch porn. When I started filming with Menatplay, I dedicated so much time to watching videos from different actors to see how they moved on camera and how they worked. I was very struck by Landon Conrad and Trenton Ducati.
They seemed very professional, plus they are very good looking and very sensual. I have been fortunate enough to meet them both in person. I met Landon in a gay festival in Barcelona when I just had been in the industry for three months and I met Trenton in LA when I was filming for his company Gentlemen's Closet.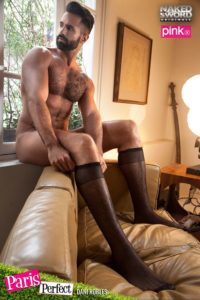 Looking back over your career so far, what has been your favourite scene/s to film and why?
There are several scenes that are my favourites:
Turn On with Misha Dante. It was my second scene and it was awesome. There was a lot of chemistry between us and it was great.
Hunk with Ronnie Bonanova. It was the first gay scene for Ronnie and he did it with me. It was very exciting for me to shoot.
Paris Perfect with Theo Ford. Theo and I have a very good connection since we first filmed with Menatplay. I love working with him.
Lucas Entertainment Orgy: It was my first time shooting for Lucas and the filming was spectacularly good.
There is another scene that I recorded with Tomas Brand, the filming was bestial, we broke the bed twice and although this scene has not yet been released, I have to mention it.
Do you have any limits when shooting, is there anything you wouldn't do?
The scene's I film are always very conditioned in terms of practices, so I don't need to put limits. Moreover, I have been asked to pee in scene's many times, I've been in the industry for four years and I only have done it once in front of the camera. If there's one thing I wouldn't do it is let me be fisted and treated like a submissive.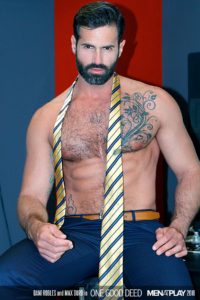 Is there anything you would like to do on film but haven't had the opportunity to do so yet?
There are many actors I want to work with like Trenton Ducati, Landon Conrad, Billy Santoro, Francois Sagat, Devin Franco and Ace Era. About practices, I would love to make a thematic scene which the other guy has his hands and feet tied up, blindfolded and I could do everything to him until he bursts of pleasure. I hope I can do it soon.
What are your thoughts on fan platforms like OnlyFans and JustForFans?
I've been thinking about it, but I haven't decided to do it yet. Maybe later, just not at the moment.
Are these something that your fans will get to see you on?
I'm pretty protective of my projects I didn't use to talk about anything. I'd rather surprise my fans in a sudden way. I hope they understand me and they will be patient.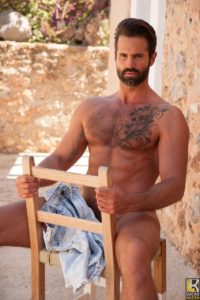 What advice would you give someone who wants to work in this industry?
I would advise three things:
First is not to be influenced by people's comments. From the moment you start filming, everyone knows you, talks about you and sometimes the critics are not good.
Always take care of your image. The image is everything, the image you give on social networks, which you give to your fans and especially your physical aspect. This is the main reason why companies book you
Finally, if you're gonna do it, do it well. Be the best. Have so much passion for what you do and fans will see it.
What does 2019 have in-store for Dani?
I don't know yet. I hope for more work than in 2018 and perhaps some other awards.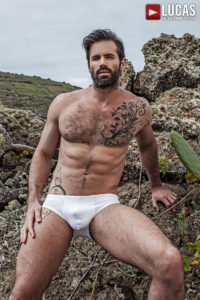 Where do you see yourself in 10 years?
I really love my job, what I do. The Porn industry is an area that moves a lot of money. I'd like to keep working like working in production, and behind the camera. But it's still a long way off.
Any final message to your fans?
I am eternally grateful for the unconditional support you have given to me from the beginning. Every day I receive many messages from fans and I am very happy that you enjoy my work as much as I do.
Sending you a big hug and I hope you like my new work.
Happy New Year to you all.
Best Regards, Dani Robles x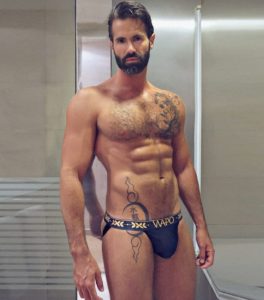 You can follow Dani Robles 👇🏻