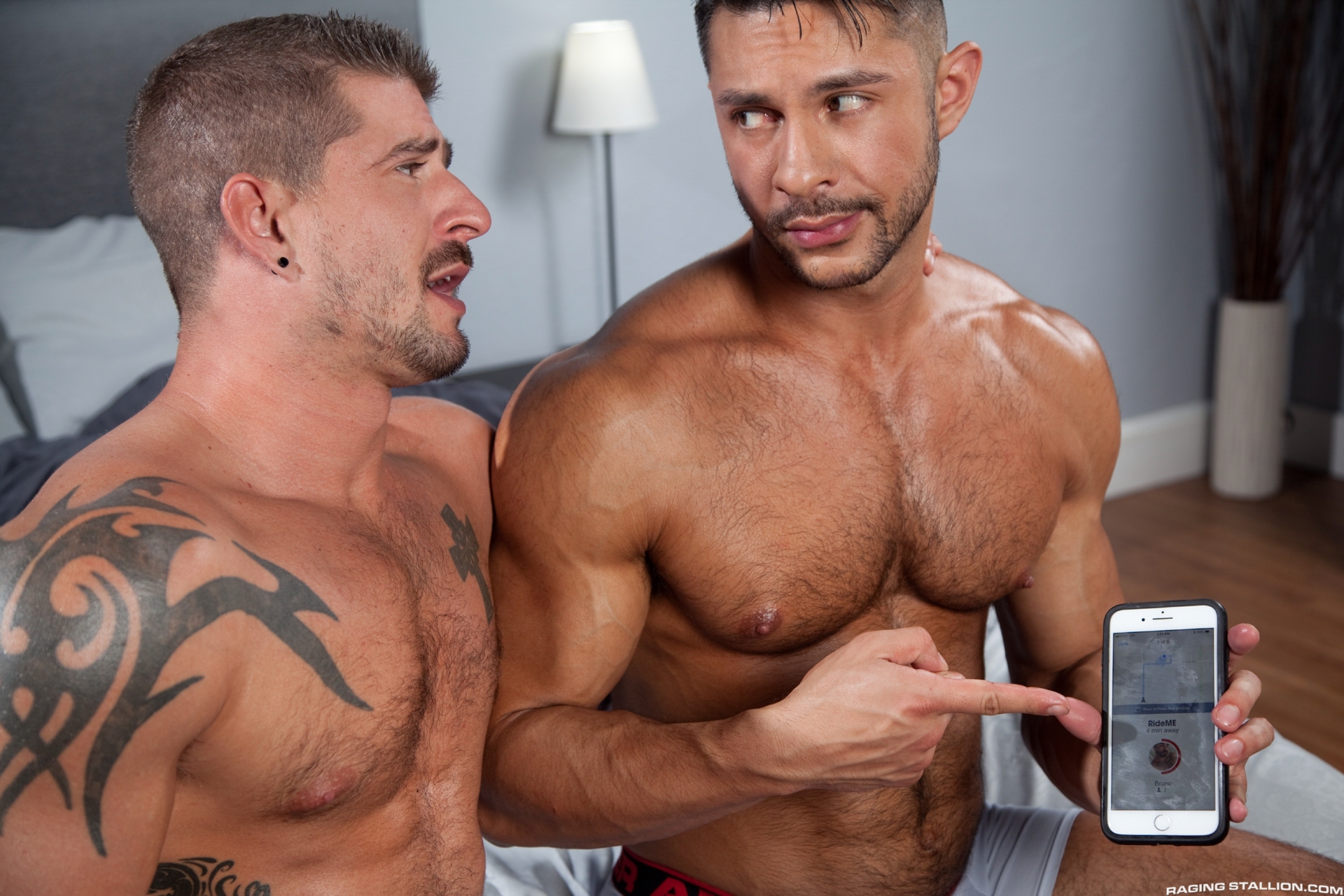 Out now at Raging Stallion:
(get 50% off first month – PROMO CODE: crushes50)
Rideshare with Seth Santoro and Sean Maygers
Watch trailer:
Click to join: Raging Stallion
(get 50% off first month – PROMO CODE: crushes50)
Seth Santoro invites his hook-up Sean Maygers, over for some casual fun. When Sean arrives, the two skip the small talk as Sean peels off his pants and hops into bed with Seth. Seth can't wait to get Sean's big cock in his mouth and opens wide to let Sean face fuck him balls deep. Seth gobbles it up, taking it deep down his throat until it's Sean's turn to return the favor. The two take turns sucking dick until Seth is ready for his ass to be stretched. Seth hops on Sean's giant cock and rides it relentlessly, grinding on Sean until he takes over and flips Seth around to fuck him on his back. Sean pounds Seth's prostate, getting himself close until he pulls out and dumps a load in Seth's eager mouth. After tasting Sean's load, Seth is the next to blow and shoots a geyser of cum all over his hairy crotch and abs. All the fucking has made Sean tired and when he falls asleep, Seth calls his fuck buddy a 'Rideshare' to send him on his way.
Click to join: Raging Stallion
(get 50% off first month – PROMO CODE: crushes50)