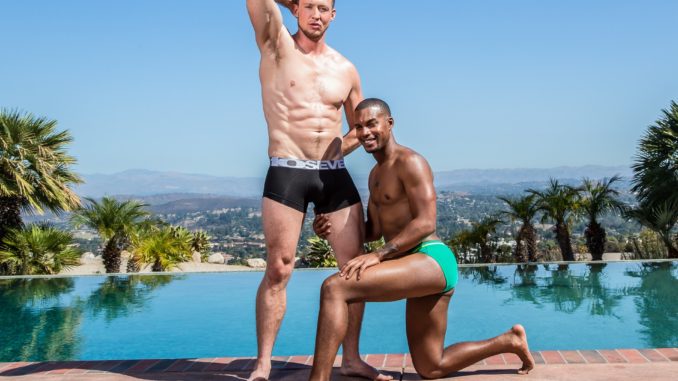 Out now at Noir Male:
The Once Over with Pierce Paris and Jacen Zhu
Watch Trailer:
Out now at Noir Male:
Pierce Paris is having trouble convincing, Jacen Zhu, to sell his house. Enough is enough it's time to get down to business and give him a reason to sell. Seduction is about to take over, get ready for epic interracial sex. With steamy pool side fucking, intense blow jobs and relentless anal penetration! Things are about to wet and wild, this is a scene you won't want to miss!
Out now at Noir Male: