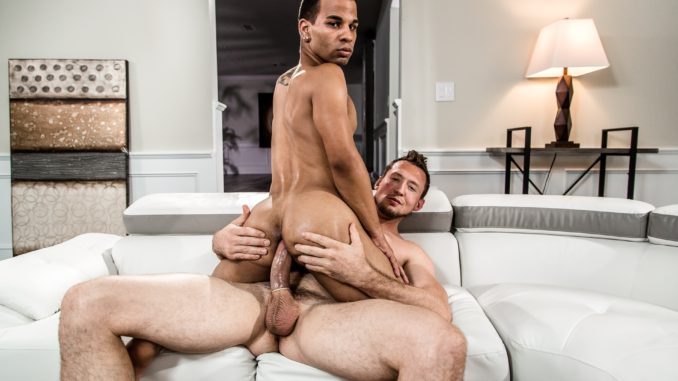 Out now at Noir Male:
Pass or Fail with Pierce Paris and Trelino
Watch Trailer:
Out now at Noir Male:
A student, played by sexy nugget Trelino, is trying to get in to a very exclusive college. His big interview is today, with horse-hung Pierce Paris. Trelino must convince the college recruiter that he has what it takes to attend. With no hesitation he jumps into action and services the recruiter quite well with his mouth, tongue and tight ass! Intense blowjobs leads to epic ass fucking and explosive, wet come shots!
Out now at Noir Male: