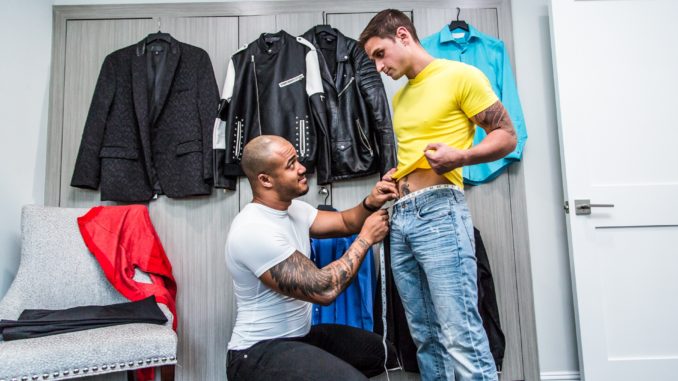 Out now at Noir Male:
Measure Up with Jason Vario and Jackson Reed
Watch Trailer:
Out now at Noir Male:
When getting measured for his wedding day, Jackson Reed cannot help himself from getting turned on by Jason Vario. Putting the wedding on hold and taking his hard cock for the wildest ride yet! This is explosive interracial sex at its best, filled with pure passion and explosive orgasm!
Out now at Noir Male: