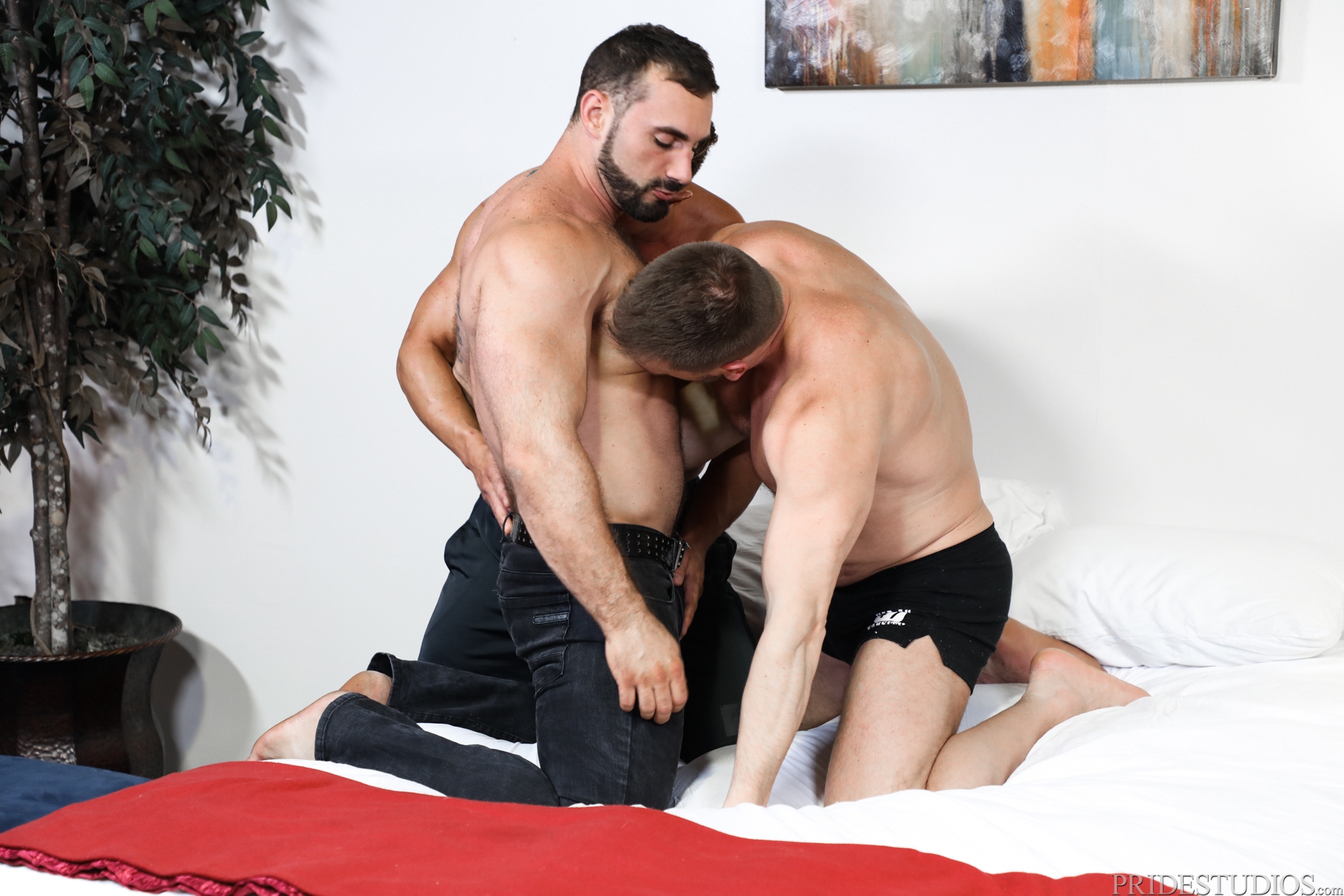 Out now at Extra Big Dicks:
(get 50% off first month – PROMO CODE: crushes50)
Spice Things Up with Bryce Evans, Jaxton Wheeler and Hans Berlin
Watch trailer:
Click to join: Extra Big Dicks
(get 50% off first month – PROMO CODE: crushes50)
Bryce met a guy named Jaxton at the gym who has a nice thick fat cock and he has told his lover Hans that he invited him over to play with them. Both are a little nervous, and when Jaxton arrives they waste no time in getting down to business. All three climb on the bed and start kissing and groping each other. Once the clothes are off, Bryce and Hans share Jaxton's big fat cock with each other taking turns sucking it. Bryce then move to Hans's big fat dick and sucks him while Hans continues sucking Jaxton. Jaxton fucks Bryce first while Bryce continues to suck Hans's throbbing cock. Jaxton flips Bryce on his back and continues to fuck him as Hans buries his cock deep in his mouth. Then Hans rides Jaxton's hard shaft while Jaxton sucks on Bryce. Hans then lies on his back as Jaxton fucks him balls deep until he shoots a huge load all over himself. Bryce then shoots his load into Hans's mouth and Jaxton ends by feeding Hans his load.
Click to join: Extra Big Dicks
(get 50% off first month – PROMO CODE: crushes50)