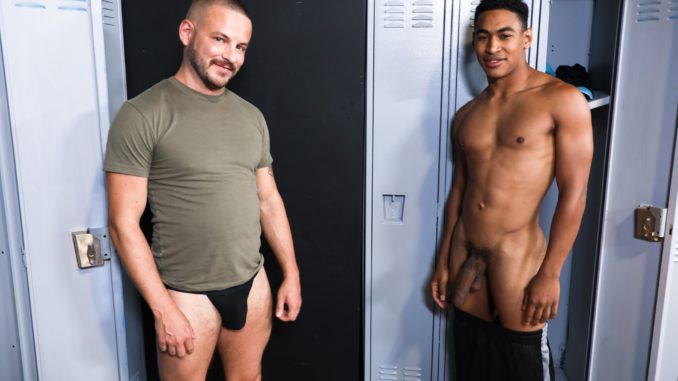 Out now at Extra Big Dicks:
(get 50% off first month – PROMO CODE: crushes50)
OMG! That's Huge! with Sean Harding and Mateo Fernandez
Watch trailer:
Click to join: Extra Big Dicks
(get 50% off first month – PROMO CODE: crushes50)
Sean Harding enters the locker room and as he gets ready putting on his Jock Strap, Mateo Fernandez walks in and starts undressing from his workout. When he reveals the massive cock hanging between his legs, Sean cannot help but be surprised and excited. Sean immediately drops to his knees and starts sucking Mateo's huge cock. He does and expert job and taking as much of it as he can. Mateo then sucks him for a couple minutes before bending him over and rimming his ass. Once his ass is nice and wet from his tongue, Mateo stands up and slowly inserts all 9 inches of his huge cock up Sean's eager ass. With every thrust, Sean loves it. Sean then rides it for a while before lying on his back and having Mateo fuck the cum out of him.
Click to join: Extra Big Dicks
(get 50% off first month – PROMO CODE: crushes50)