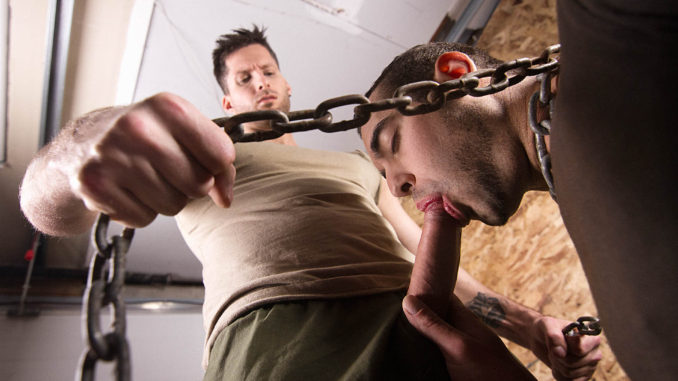 Out now at Bromo:
Grunts Part 2 with Jack Kross and Logan Style
Watch Trailer:
Click to join: Bromo:
Lean stud Logan Style loves to play rough and he doesnít intend to take it easy on athletic hunk Jack Kross! Before dark-haired Jack can get a word in, tattooed Logan promptly stuffs his thick dick as far down his throat as he can get it. Jack then gets his ass handed to him as Logan dicks him down with each thrust getting harder and deeper.
Click to join: Bromo: