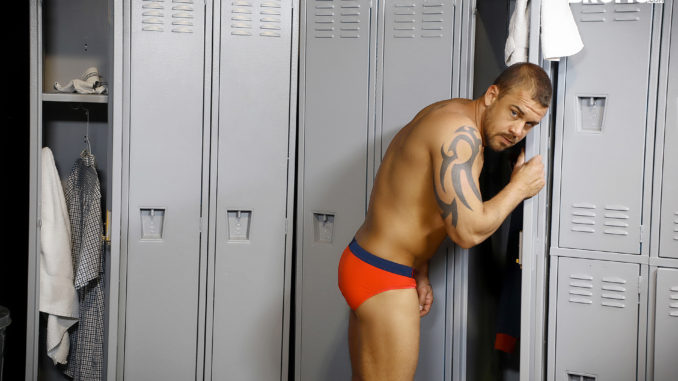 Out now at Bromo:
Drop And Give Me Head with Paul Canon and Darin Silvers
Watch Trailer:
Click to join: Bromo:
Brawny beau Darin Silvers is a certified jock sniffer, and he certainly didnít hold back in the gym locker room! However, Darinís timing was off as athletic cutie Paul Canon came out the shower, and caught him mid sniff! Brown-haired Paul grabbed the underwear, and smothered it in Darin's guilty face before demanding he suck him off. Blue-eyed Darin got way more than just a sniff as he bent over to take Paul's thick, long cock in his hungry bottom.
Click to join: Bromo: