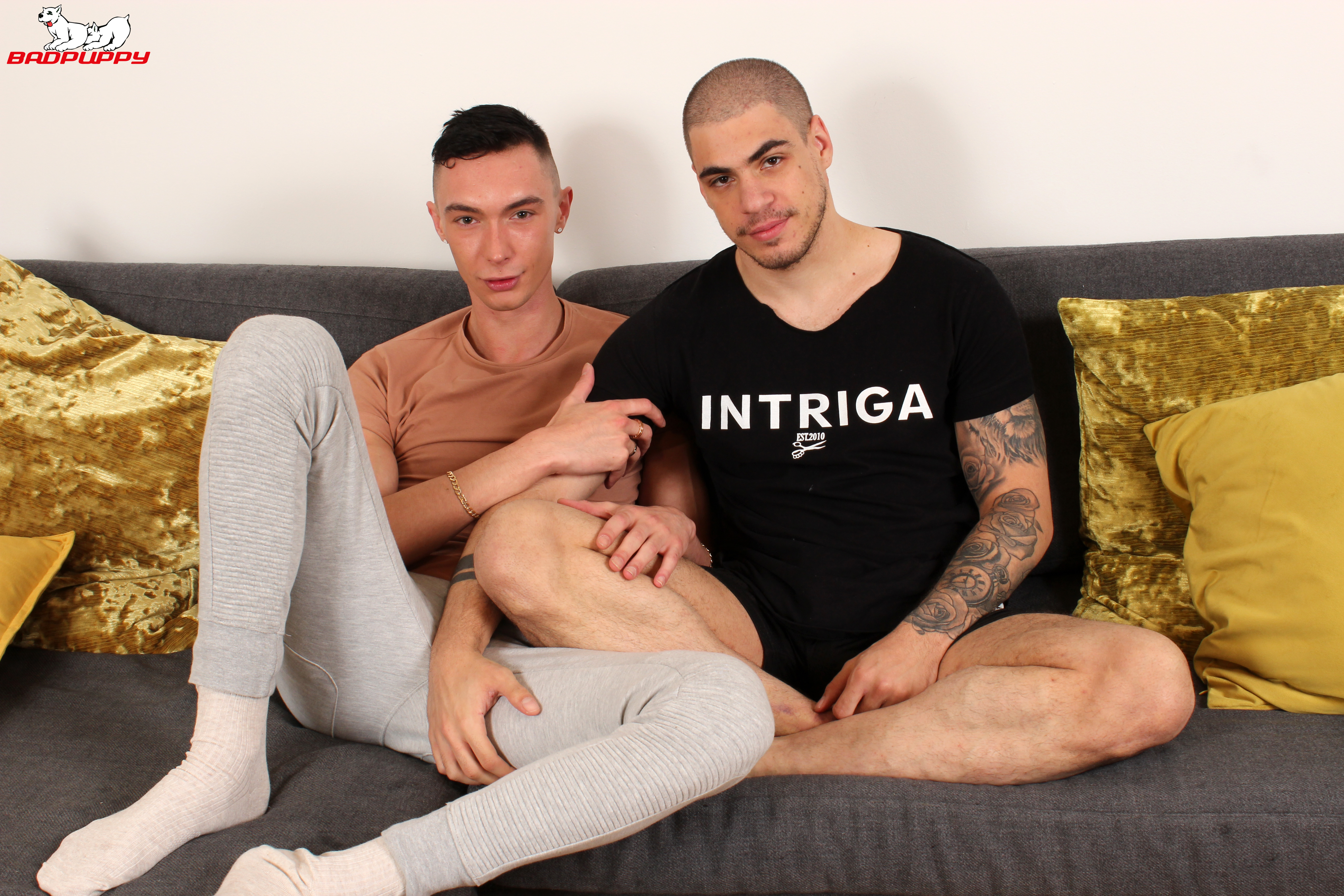 Out now at BadPuppy:
John and Max
Watch Trailer:
Click to join: BadPuppy:
As the interview between Max London and John Strap progresses, the two discover just how into each other they really are. John crawls on top of Max, shoves his tongue down Max's throat, and starts undressing him. Max is the first out of his clothes with John on his knees servicing Max's cock. John stands, pulls Max close, and places Max's hand on his crotch. John's cock is rock-hard, and as Max kneels, it smacks Max in the face when released from John's underwear. Max drops to his knees; John shoves his cock in Max's mouth and starts face-fucking Max. Max really wants John's cock up his ass, and he bends over the sofa. He spreads his legs as John kneels down and shoves his tongue deep into Max's hole. John mounts Max, pushes his cock deep into Max's ass, and starts slamming Max's hole in just about every conceivable location on that sofa. Max proves to be quite the power-bottom – taking pounding after pounding. John grabs a pillow, shoves it under Max's ass and throws his legs back. He starts rocking back and forth as Max works his cock. Max's balls soon tighten, and when he shoots his load, he hits himself in the face and coats his chest and abs. John slides up on Max and begins jacking his cock over Max's face. He throws his head back, and his body tightens as he shoots a thick load of jizz all over Max's face.
Click to join: BadPuppy: